We have come to the end of the 2022 Virginia General Assembly Session. It's hard to believe that two months have passed since the General Assembly Session started. This newsletter has updates and news on the Commonwealth and the 93rd district. Keep reading to hear about what happened this week in the General Assembly, local announcements, and more!
The 9th Week of Session in Review
Committee action ended on Tuesday so voting is happening on the floor exclusively. Conference committees are being assigned to work out any differences in House and Senate bills. This is the final step for legislation before the governor's desk. Any alterations made by the governor through his line-item veto will be voted on in a forthcoming reconvene session on April 27th.
VPAP Sunshine Caucus & Reception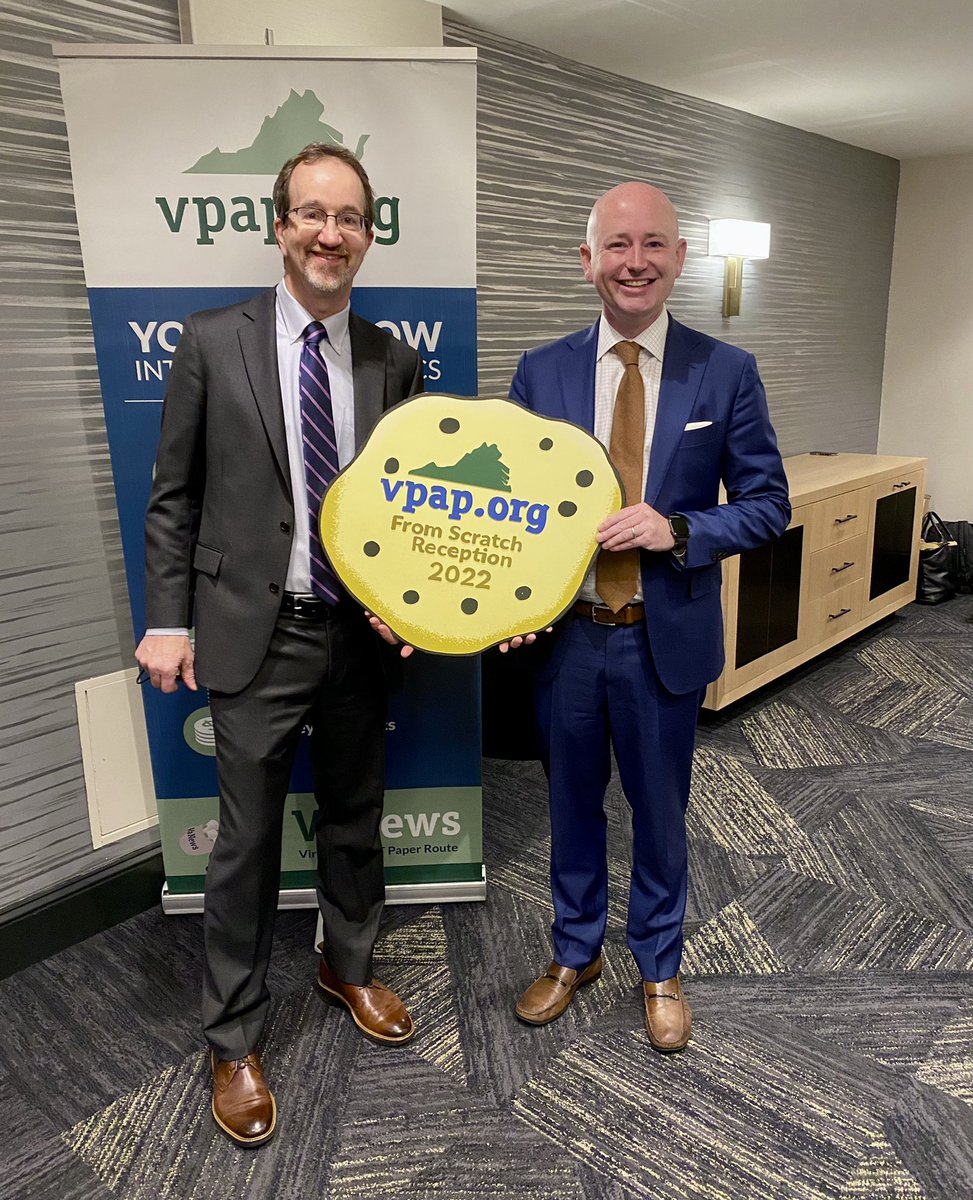 This week at VPAP's from scratch reception we got to enjoy some delicious cookies. The nonprofit Virginia Public Access Project (VPAP) elevates public understanding of politics and government by organizing and presenting information in ways that are easily accessible and free of partisan bias. Be sure to visit their website and learn more about Virginia politics.
House Page Debate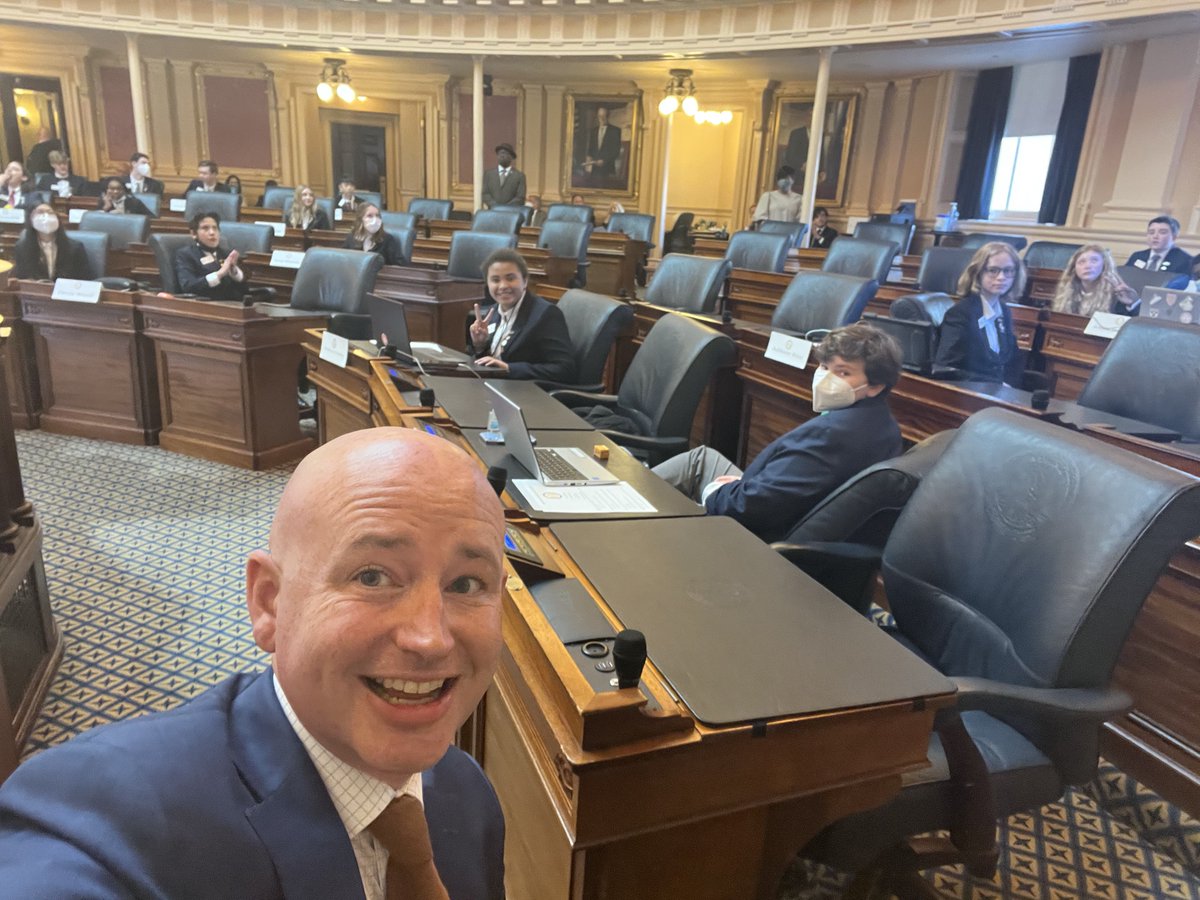 This Tuesday we just had our first House page debate since 2020. It was so exciting to hear all the bills the pages had written and watch them debate on the House floor. We made sure pages had milkshakes to help them get through the debate. After seeing all the work and effort these pages demonstrated, I can tell you Virginia has a bright future. We are so lucky to have such wonderful Pages helping us out in the General Assembly. If you know a young person who may be interested in being a Page in a future session please let me know.
Highlights from the Week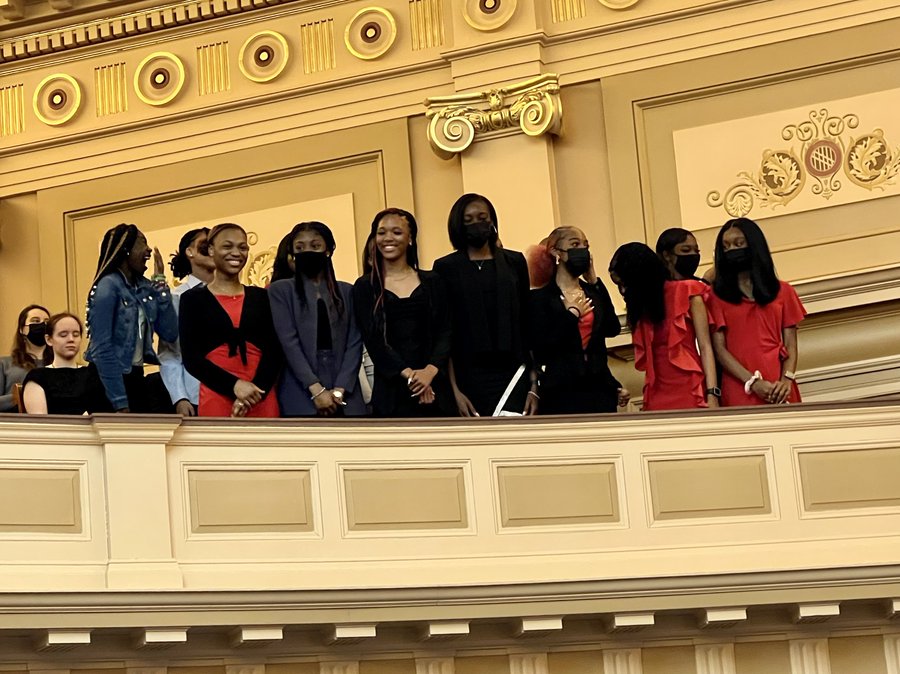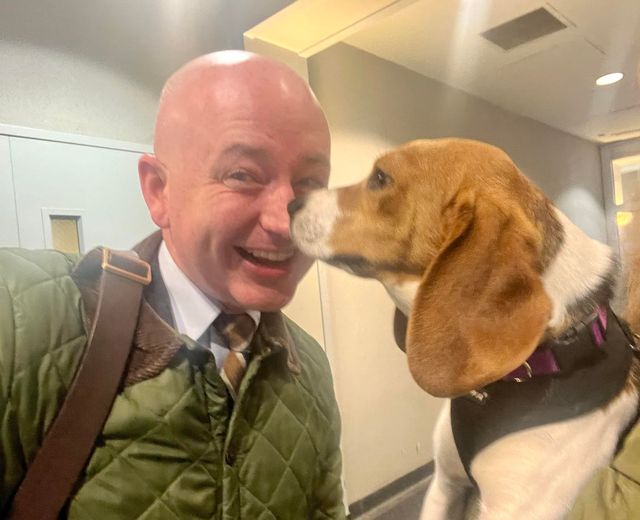 Legislative Updates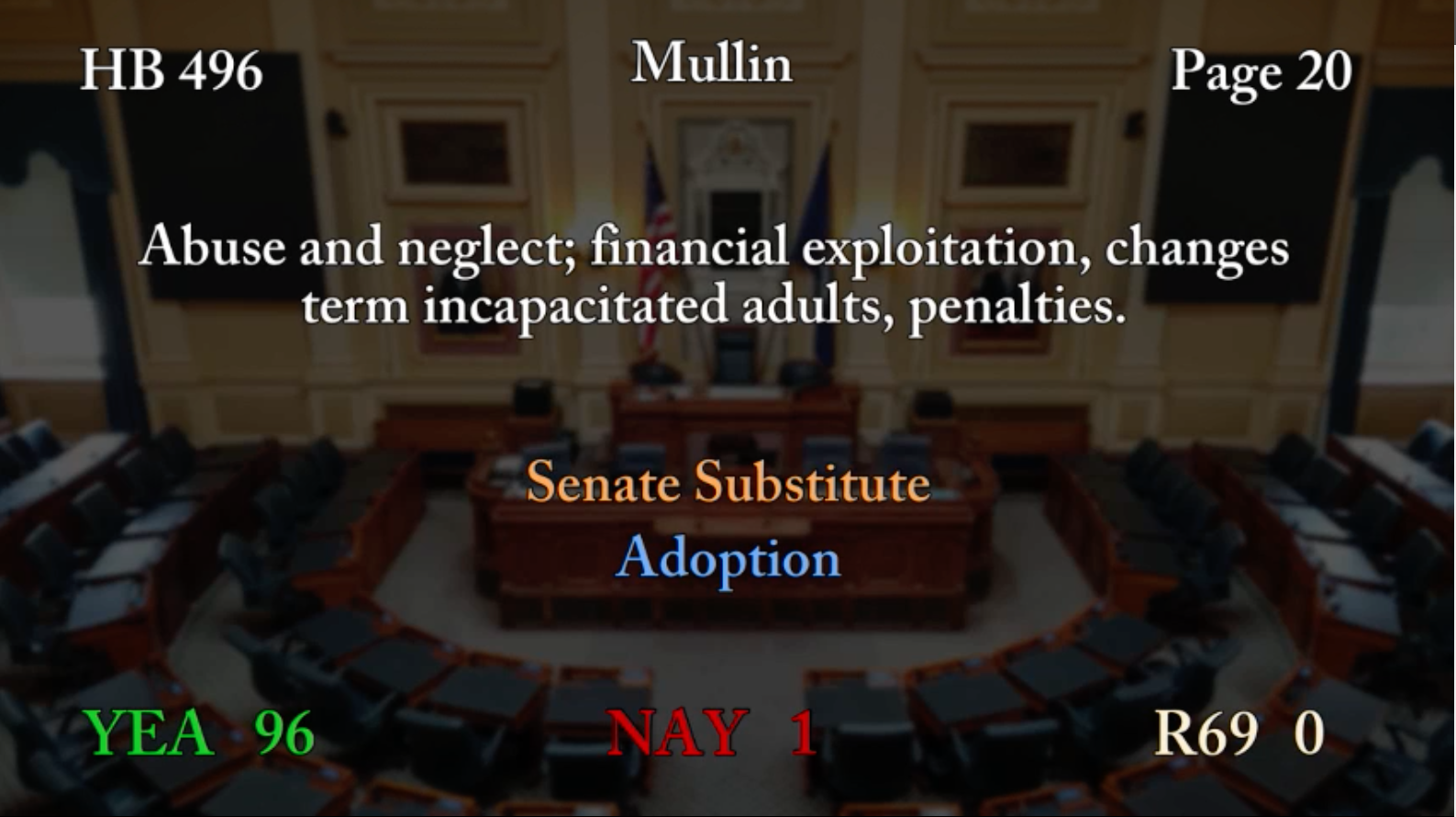 This week the last of our four bills that made it through crossover finished their journey through the Senate and are all on their way to the Governor's desk. We also introduced a number of commending resolutions to celebrate things going on in the 93rd!
HB 496 our bill to change the term "incapacitated adult" to "vulnerable adult" for the purposes of the crime of abuse and neglect of such adults

Passed the House (100-Y 0-N)
Referred to Senate Judiciary Committee
Reported from Judiciary with substitute (13-Y 1-N)
Rereferred to Finance and Appropriations
Reported from Finance and Appropriations (15-Y 0-N)
Passed the Senate with Substitute ( 38-Y 1-N)
Substitute Adopted in the House (97-Y 1-N)
HB 497 this bill creates a penalty for the misuse of power of attorney; financial exploitation of incapacitated adults passed the House

Passed the House (99-Y 0-N)
Referred to Senate Judiciary Committee
Reported from Judiciary (14-Y 0-N)
Constitutional reading dispensed (40-Y 0-N)
Read third time: Passed Senate (40-Y 0-N)
HB 502 our bill to give credit for time spent in confinement while awaiting trial

Passed the House (99-Y 0-N)
Referred to Senate Judiciary Committee
Reported from Judiciary (15-Y 0-N)
Constitutional reading dispensed (40-Y 0-N)
Read third time: Passed Senate (40-Y 0-N)
HB 508 our bill to preserve and honor the history of the Green book was turned into a Budget Language Amendment in Item 126 #5h
See a full list of our bills and resolutions HERE
House & Senate Judgeship Interviews & Election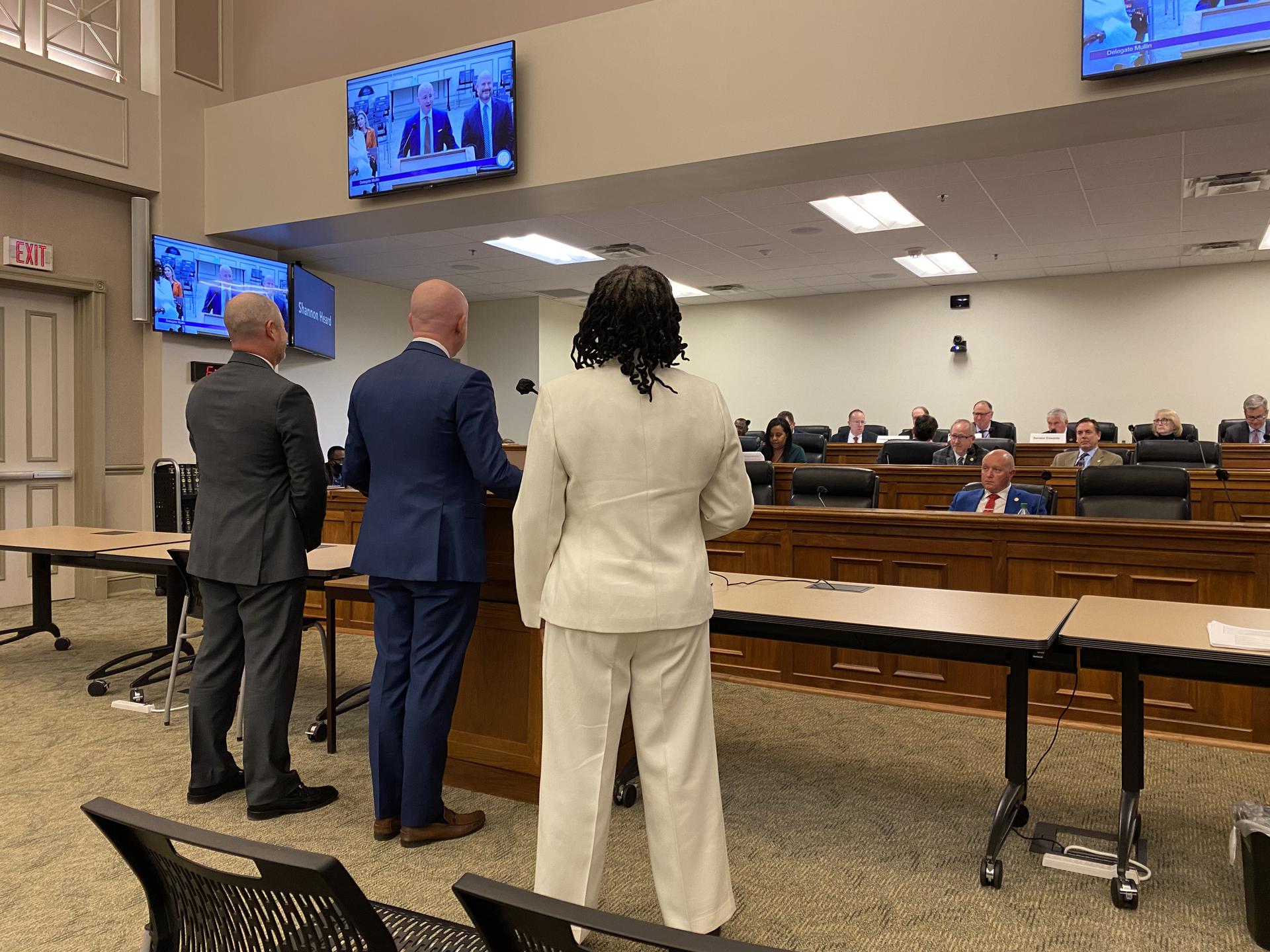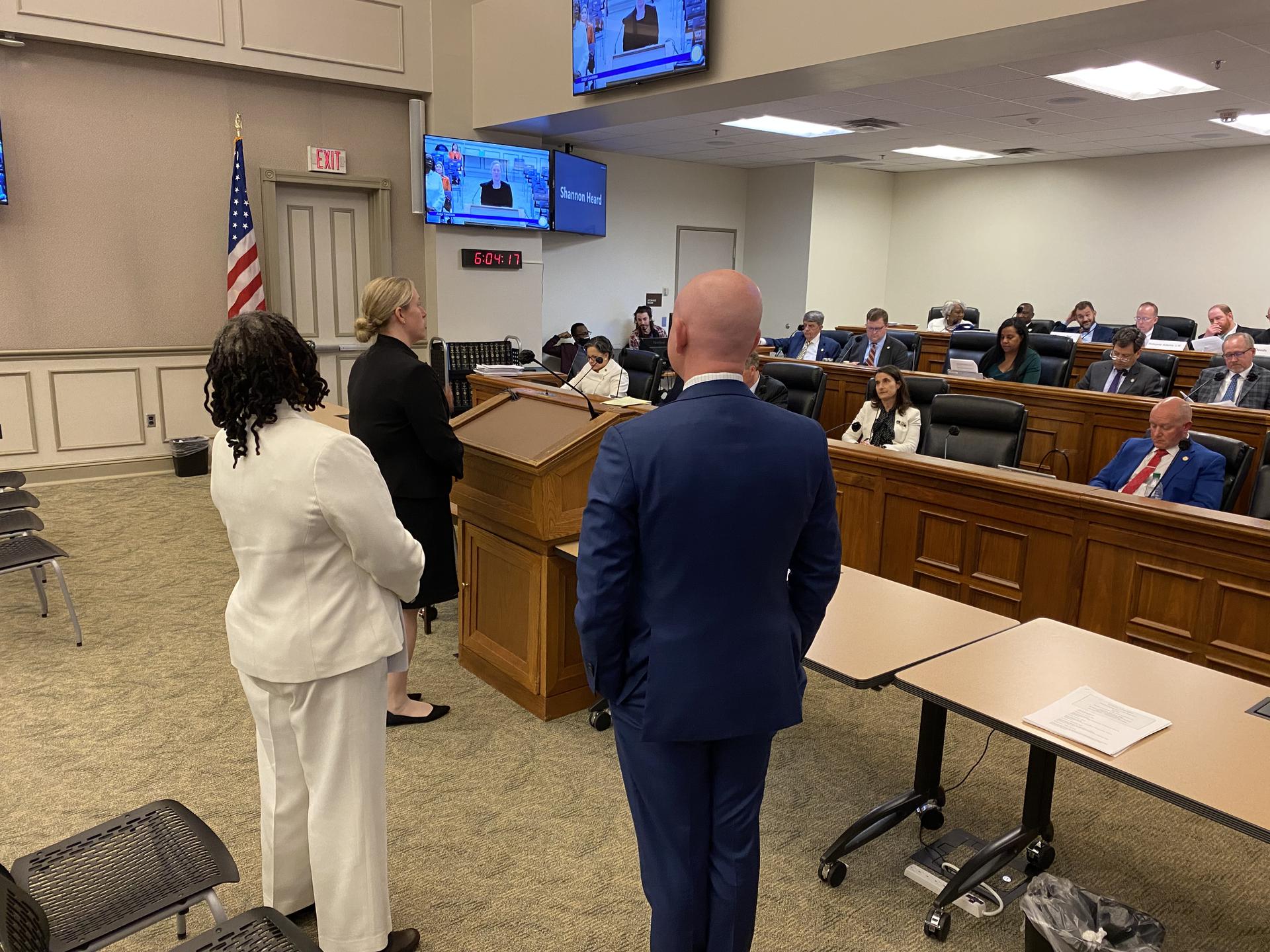 On Tuesday evening, the General Assembly met with candidates for judgeships across the Commonwealth. This is exceptionally important to anyone who practices law or has any dealings with the criminal justice system. These people will interpret the law, set future precedents, and determine the outcomes of cases. On Wednesday we elected these candidates you can find the list HERE. The two of the candidates relevant to our delegation are Judge Matthew W. Hoffman for the 7th Judicial Circuit (Newport News) and Rian E. Lewis, Esq. for the 7th Judicial District, General District Court (Newport News), they are exceptionally capable and will serve the Commonwealth well.
Watch the INTERVIEWS
Tour of the New General Assembly Building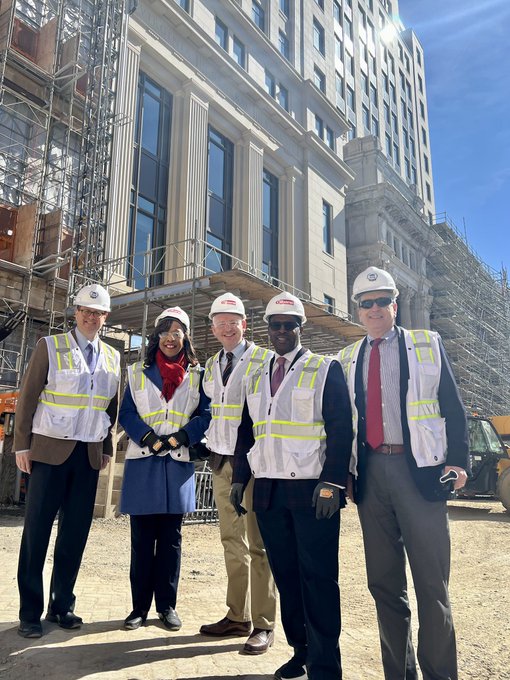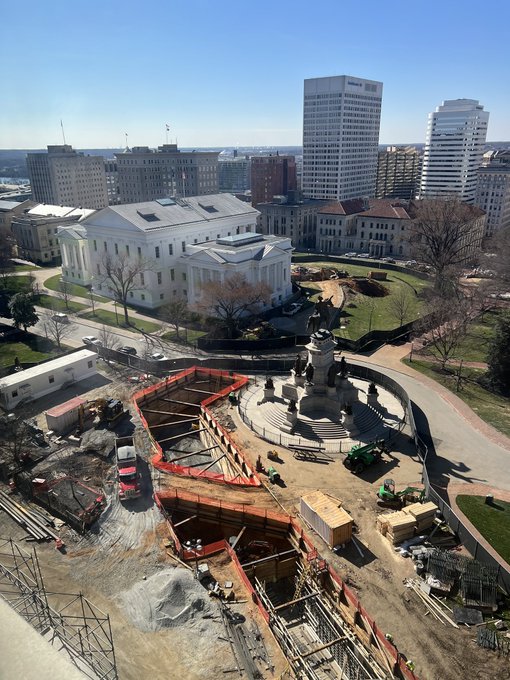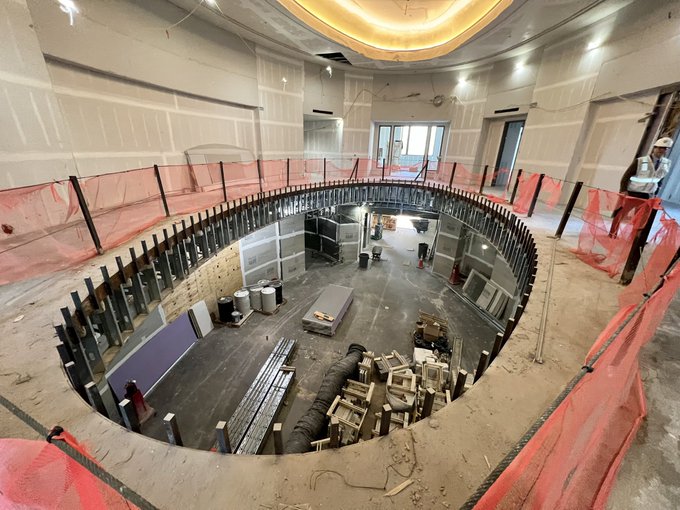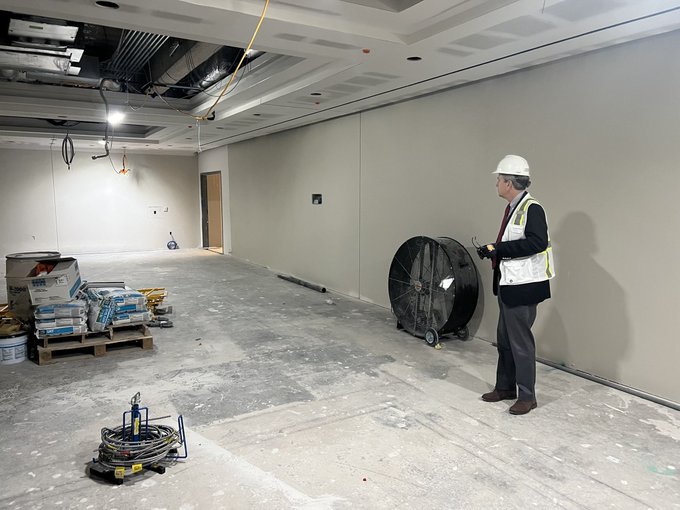 Late last week I took a tour of the new General Assembly building and I was very impressed with the huge amount of space and all the new features. This larger space will allow more people to attend committee meetings and visit offices. I am very proud of all the Department of General Services workers who put so much effort and time into this building so we can better serve the public. It will be amazing when it is all finished for the next session!
That's all for this newsletter, thanks for reading! Keep connected with our office by calling (757) 525-9526, emailing DelMMullin@house.virginia.gov, or @mikemullin4va on Facebook, Instagram, and Twitter. If my office can ever be of assistance to you, please do not hesitate to contact us!
Be well,
Mike